How To Use Your Photo as a Reference in Midjourney AI – Easy Step-by-Step Guide
Would you like to recreate new images using your own photos as inspiration? Here's a mini guide on how to use your photo as a reference in Midjourney!
As a Macrame artist, I spend most of my time developing new patterns. Midjourney is the perfect tool to help me test out new designs and experiment with different color combinations.
To do so, I upload my Macrame project photos in Discord and use the link as a base for my new images. I then add different colors or cord types in the text prompt to ensure I get something that looks similar but shows the changes I want.
Do you want to learn how to use your photo as a reference in Midjourney? Here's a short guide to help you get started!
How to Swap Your Face in Midjourney
To face-swap your photo in Midjourney, you can use the Picsi.AI Discord app and install it on your Midjourney server. It's super easy to use, only takes 1 second to generate and the results are AMAZING!
Learn more and check my tutorial on how to swap your face in Midjourney to get started!
Learn how to get started with Midjourney
Check my handy free guides for beginners to set up Midjourney in just 10 minutes and learn how to write the perfect Midjourney prompt to get started right away!
Free Midjourney Prompt Sets
Discover my free Midjourney Prompt Sets and level up your creativity! I can't wait to see what you'll make with them. Check my Instagram for more examples!
How to use your photo as a Reference in Midjourney
Follow these five easy steps and learn how to use your photo as a reference in Midjourney:
Step 1: Upload your image to Discord by double-clicking the + icon next to the text bar or choose 'Upload a File.' After you select the file, hit enter to upload it.
Step 2: On your desktop, click the image, choose 'Open in Browser,' and copy the URL from the address bar. The link should end with .jpg or .png.
When using the Discord mobile app, tap and hold the image, and choose 'Copy Media Link.'
Step 3: Type /imagine in the text bar and paste the URL of the image.
Step 4: After the URL, you can add extra keywords and your image resolution.
Step 5: Once your prompt is ready, Midjourney will start generating images similar to your reference.
Different ways of using /reference in Midjourney
There are different ways you can use the reference functionality in Midjourney. For example, you can use a photo as a reference and turn it into an oil painting or apply a different artistic style.
I tried making a self-portrait based on my photo and Niji5 in Midjourney, and I love how it turned out!
You can also check my Free Barbie Midjourney Prompt Set, which shows you how to use a reference image of Margot Robbie to make new fun Barbie-inspired portraits in Midjourney.
How to apply Image Weight in Midjourney
You can alter the results by adding an Image Weight (IW) to your prompt. The Image Weight will allow you to control how closely Midjourney tries to mimic your uploaded image.
 --iw 2
–IW 2 is closer to the reference image
–IW 1 adds more random objects and people
–IW 0.5 adds even more random objects and people
How to combine two photos in Midjourney
If you want to combine two photos, you can use the /blend functionality. But if you want to add instructions, including two image links in your prompt with additional keywords is more straightforward.
How to use the Describe functionality in Midjourney
If you want to find out the specific style of an existing image or get new ideas for prompts, you can use the /describe function in Midjourney and upload your image.
Step 1: Type /describe in your text bar so you get the option to upload an image.
Step 2: Upload your image and hit enter.
Midjourney will give you four descriptions that you can use for new prompts.
Now you know how to use your photo as a reference in Midjourney
I hope my How to use your photo as a reference in Midjourney Guide has been helpful to you! Please add me on Instagram @sprinkleofai to ask me any questions you still have, and don't forget to tag me in all your wonderful AI Art!
NEXT GUIDE: Learn how to use NIJI in Midjourney
Learn how to use the NIJI function in Midjourney and create super cute AI art in anime style!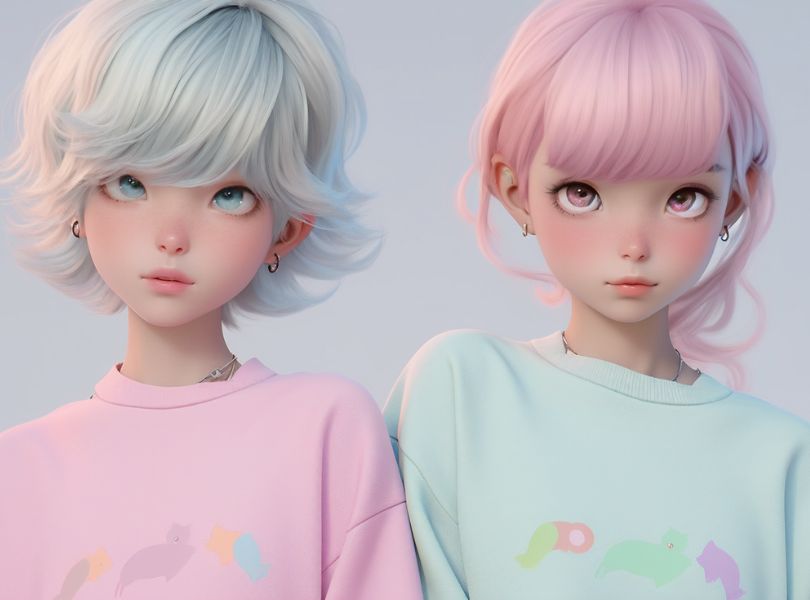 About the author
My name is Marloes Ratten, and I love to make things. During the day, I'm a Macrame teacher, and at night I love to go a little crazy in Midjourney.
If you would like to see more of my AI artwork, follow Sprinkle of AI on Instagram or check out more posts on my blog sprinkleofai.com!
For more info about me or my handmade items, check my blog macrameforbeginners.com, or browse my Etsy Shop for beginner-friendly step-by-step patterns.
This website features a collection of fictional characters and products crafted with Midjourney. All images are purely imaginative, and any resemblance to actual persons or products is entirely coincidental.